Chiropractor Ryan Meehan D.C.
Ryan Meehan, D.C. was raised in Grayslake, IL, a small town north of Chicago. As a kid, Dr. Meehan was a devoted athlete; participating in baseball, basketball, football, and soccer. His evolving passion and interest in sports carried him into high school at Carmel Catholic High School in Mundelein, IL. Following high school, Dr. Meehan's talent in baseball brought him to the University of Illinois at Chicago where he was an NCAA scholarship athlete for the UIC Flames.
While attending UIC, Dr. Meehan earned his Bachelor's Degree in Kinesiology and Movement Sciences. As a result of his unrelenting interest in athletics and the human body, Dr. Meehan was propelled to study the field of Chiropractic Medicine. Ultimately, he chose to stay close to his home roots, and enrolled at National University of Health Sciences, located in Lombard, IL. Throughout his career at NUHS, Dr. Meehan continuously found the time to stay close to his passion of baseball through coaching. He has been the head coach of multiple youth teams within the North Shore Baseball Academy organization, where he enjoys educating and teaching youths the game that he has forever loved.
While at NUHS, Dr. Meehan sharpened his approach to patient care by combining multiple skills in physical and internal medicine to best ensure his patients the best healing process. His professional protocols include spinal and extremity manipulation, functional taping, advanced rehabilitation, and clinical nutrition with supplementation to best facilitate his patient's needs. Dr. Meehan's formula in treating the underlying problem and not just the symptoms is an essential element of his approach in each patient's road to recovery.
Dr. Meehan continues to be an avid weekend warrior. His free time is spent with his wife Dr. Jerrica, his daughter Giuliana, son Dominic, and lab Kaido. They enjoy being outdoors, and enjoying all that life has to offer.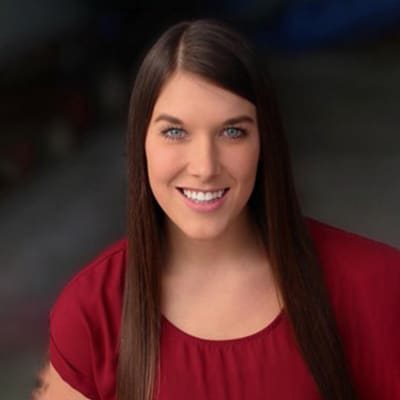 Chiropractor Mariah Southard D.C.
Dr. Mariah Southard is from North Royalton, Ohio and studied Health Sciences at The Ohio State University for her undergraduate studies. She graduated Summa Cum Laude from Palmer College of Chiropractic in Davenport, Iowa. While in school she learned many different adjustment techniques, which gives her the ability to work with a wide range of patients.
Dr. Southard suffered a whiplash neck injury from an accident when she was in high school. Chiropractic adjustments helped her fully recover from this injury and sparked her interest in becoming a chiropractor. She likes that chiropractic focuses on healing the body in a natural way. She is excited to educate her patients that chiropractors are able to help with much more than neck and low back pain. She looks forward to working with the community of Cuyahoga Falls and teaching others about the many benefits of chiropractic.
Nick Hoy, CSCS, CPT - Director of Rehab
Grew up in Old Brooklyn, OH. Nick was involved in many different sports throughout his adolescence, of which his favorite became baseball. He attended Padua Franciscan High School where his love of athletics sparked his interest in the health field. From Padua he moved on to further his education at Cuyahoga Community College.
Nick received an Associate of Science degree from Tri-C, and also played NJCAA baseball for the college. After finishing at Tri-c he decided to finish his schooling and athletic career at the University of Akron. While at the University of Akron Nick suffered some lower back pain and looked to chiropractic for help. He became interested in the rehabilitation process and looked to pursue it as a career. After graduating from the University of Akron with his Bachelor of Exercise Science he got his personal training certification and strength and conditioning certification.
Kara McKay, ATC
Kara McKay is from Brunswick Ohio and studied Athletic Training at Kent State University. She graduated from Kent State with a Bachelors in Science of Athletic Training in 2017. While in college she learned many different therapeutic techniques to help provide the best patient care as well education and prevention of acute and chronic injury. Kara sustained an acute shoulder injury in high school that lead to her working with an Athletic Trainer while completing her physical therapy.
Not able to return to playing sports she started assisting with Brunswick High Schools Athletic Trainer. Kara graduated high school in 2013 and decided to combine her love of sports and medicine to help others continue doing the things they love.
Monday
8:00am - 12:00pm
2:00pm - 6:00pm
---
Tuesday
8:00am - 12:00pm
2:00pm - 6:00pm
---
Wednesday
8:00am - 12:00pm
2:00pm - 6:00pm
---
Thursday
2:00pm - 6:00pm
---
Friday
9:00am - 12:00pm
---
Saturday
9:00am - 12:00pm